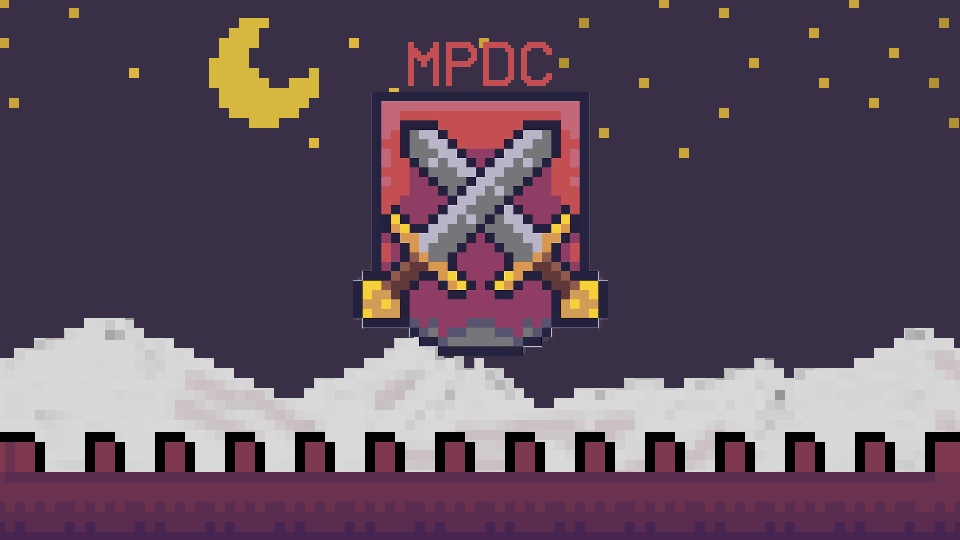 MPDC
MPDC Public Test Available Now!
---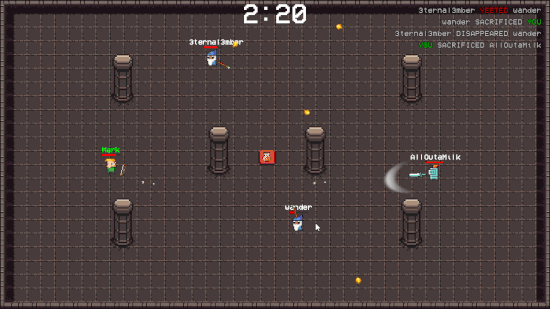 Hello Everyone 👋
A few weeks ago I unexpectedly lost my job. I have been spending my new found free time trying to create the game of my dreams, a 2D Multiplayer Game inspired by classic Zelda.

This is my first real project in Godot and my first multiplayer game. Starting with the hard stuff, I worked on the game's netcode and multiplayer infrastructure before diving into gameplay. I now have a working prototype showcasing the core mechanics and combat that I am really proud of!
MPDC is best played with friends, but if you're looking for people to play with we have a public Discord server you can join. It takes at least 2 players to start a lobby. The game's strategy and tactics also change depending on the player count, I advise you try a few different "game modes"

1v1 (Duel)
3-5 Players (Standard)
6-8+ Players (Chaos)
I am looking to get community feedback on the game, we have a short survey asking some questions about your experience and where I should focus development next.
The game runs on a dedicated Microsoft Azure server located in the central US, and while playable from the EU there is latency. Testing the game it seemed playable with ~150ms ping from Europe. I do plan on expanding servers to other regions providing this test goes well.

I will be monitoring performance of the server throughout the weekend, looking at max concurrent player count, max concurrent lobbies, ram, CPU, and network usage.
I really hope you enjoy the game, take the time to fill out our feedback survey, join the Discord, and comment/follow/rate us on itch.io

Thank you so very much,

-Mark